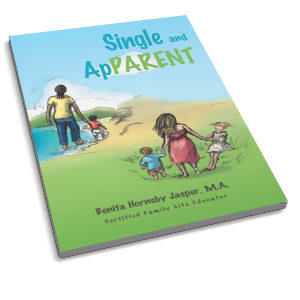 A "no non-sense", well written "go to" guide pertaining to the basic fundamentals of parenthood comes your way!
Author and proud single mother Benita Jasper offers an excellent resource tool not only for expectant or new parents, but in particular, professionals working in the field of social work or family studies.
Written in clear presentation and format, Single and ApPARENT, a trans-cultural self help book, is a must- read for any professional working with varied demographics, with an emphasis on young, new, or expecting parents.